Welcome to the LOONA Wiki, a collaborative encyclopedia for all things LOOΠΔ! As of the 17th of February there are 190 articles, 11,837 edits, and 9 active users. If you're in need of help, please go here or here. Let's work together to make an informative community for all Orbits!
LOONA (Hangul: 이달의 소녀), stylized as LOOΠΔ, is a South Korean girl group created by BlockBerryCreative. The group is currently composed of 12 members: HeeJin, HyunJin, HaSeul, YeoJin, ViVi, Kim Lip, JinSoul, Choerry, Yves, Chuu, Go Won and Olivia Hye; and three sub-units: LOOΠΔ 1/3, ODD EYE CIRCLE and yyxy.
From October 2016 until June 2018, each member of the group was revealed along with a solo single album and a music video for the title track. The complete group debuted on August 19, 2018 after holding their debut concert, LOONAbirth. Their first comeback is set to be in February of 2019 with X X.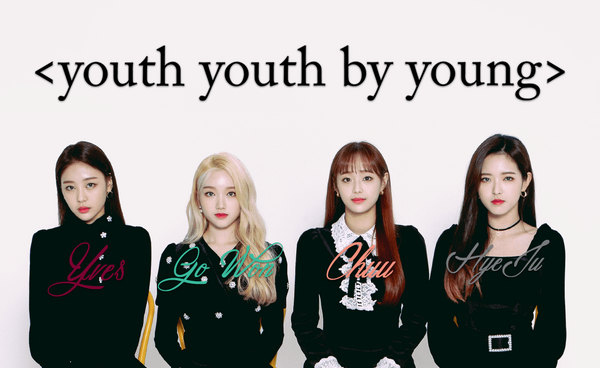 Go Won (Hangul: 고원), born as Park Chae Won (박채원) is the eleventh member of the girl group LOONA.

Born on November 19, 2000 in South Korea, she was revealed as the eleventh member on January 15, 2018, and later officially released her solo single "Go Won" with lead song "One & Only" on January 30, 2018. Read more

"Rosy" is the second track from the debut single album "Olivia Hye" by Olivia Hye and Go Won of LOONA, featuring HeeJin. It was released on March 30, 2018, as the twelfth part of the "Girl of the Month" Project. Read more
Should LOOΠΔVERSE content be included on the Wiki (Theories, explanations, connections, etc.)?